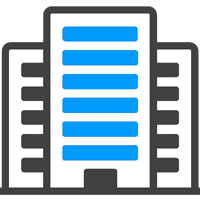 JOB-SITE WALKTHROUGH
Have one of our experienced account managers assist you in determining the best products for your project. We will even "Job Quote" volume orders backed by our low price guarantee.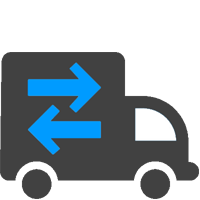 FREE DELIVERIES
As an added convenience, we offer our customers free, same day, local deliveries on most orders placed by 3 pm.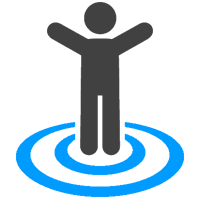 CUSTOMER-CENTERED PHILOSOPHY
We realize that the most important part of our business is you, our customer. That's why everything we do is catered around giving you a fast, easy, and enjoyable experience.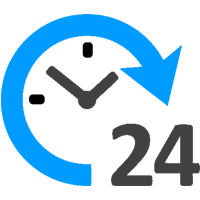 FAST TURNAROUND
Nothing is more valuable than your time. That's why we offer same day custom color matching and expedited delivery for those times you needed that product yesterday!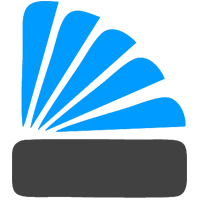 ACCURATE COLOR MATCHING
Nowadays, most paint stores will match your colors using a computer spectrometer. At G&M Paint Center, our color department is run by certified color technicians that will eye match any paint or stain from scratch. We guarantee our color matches every time.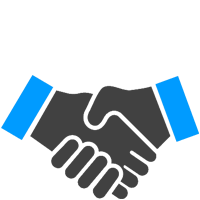 OLD FASHION VALUES
We pride ourselves in doing business in a manner that is concurrent to our character and values. We know that you have many choices when shopping for paint. We believe that we need to earn your business by showing you the value we bring to the table.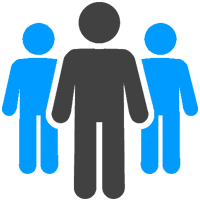 DEDICATED TEAM
Our customers don't just purchase a gallon of paint; they acquire the support and knowledge of our entire staff. No matter what the project is, we've got your back.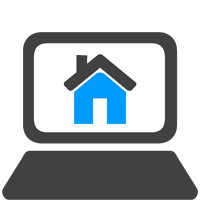 INNOVATIVE ACCOUNT MANAGEMENT
Technological advancements have allowed us to instantly access and control most aspects of our daily life. Take full control of your paint purchases online or from your mobile device. You can search, scan or request a quote directly from our app. Additionally, you can log in and view original, signed copies of invoices as well as view pending orders.
OUR STORY
Like all great paint store stories, ours too begins once upon a time. It all started in the fall of 1984. A father and his two sons pursued an opportunity to start selling paint. Knowing virtually nothing about the paint business, they set their sights on what they did know, PEOPLE. With a focus on relationships and always having a good joke at the ready, the word slowly spread. As time passed, their knowledge of coatings and their love for the trade grew.
Today, G & M Paint Center is still family owned and operated (3rd generation). Our 12,000 sq. ft. warehouse in the heart of North Hollywood is filled with everything you need to get the job done. We proudly serve professionals and DIY throughout the greater Los Angeles area. While we carry a vast selection of premium automotive, architectural and industrial coatings, our biggest strength is still the people we employee and the customers we serve. Our combined experience and knowledge will ensure the success of any project.
The color masters at PPG are at it again! This year PPG1135-5 "Paradise Found" was named COLOR OF THE YEAR. Paradise Found is an organic, aloe green with an undertone of blue that offers at [...]
LOCATION & HOURS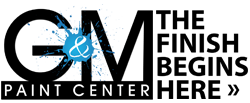 8011 Webb Ave, North Hollywood, CA 91605

Monday – Friday 7:00 am – 5:00 pm